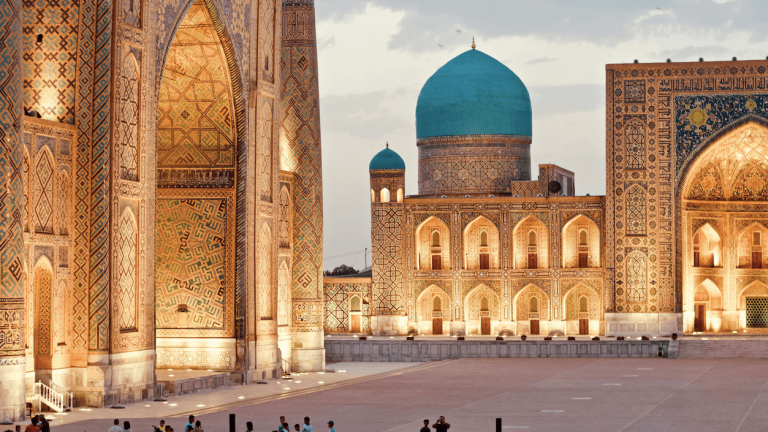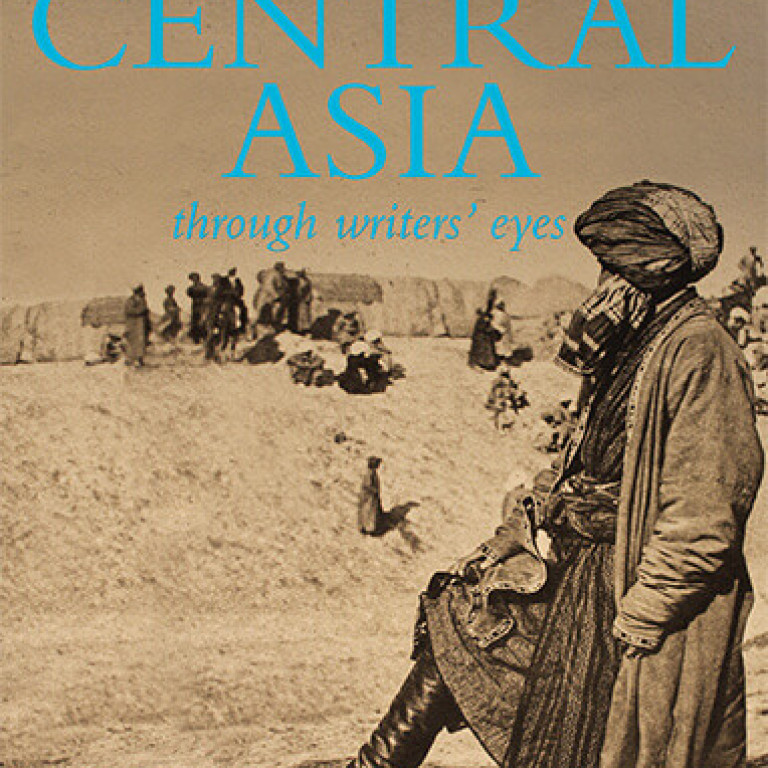 [Image above: Registan Square, Samarkand, Uzbekistan]
Kathleen Hopkirk's Central Asia - through writer's eyes (1993). Kathleen was married to Peter Hopkirk who wrote probably the greatest book covering the period of espionage between Victorian Britain and Tsarist Russia in the region: The Great Game: On Secret Service in High Asia (1990) - together they shared a fascination and insight into this vast and complex melting pot of cultures.
Kathleen has studiously drawn on a multitude of famous traveller's accounts throughout history - and woven them into her own expert knowledge and experience, making this book shine like the glazed tiles of a souring minaret: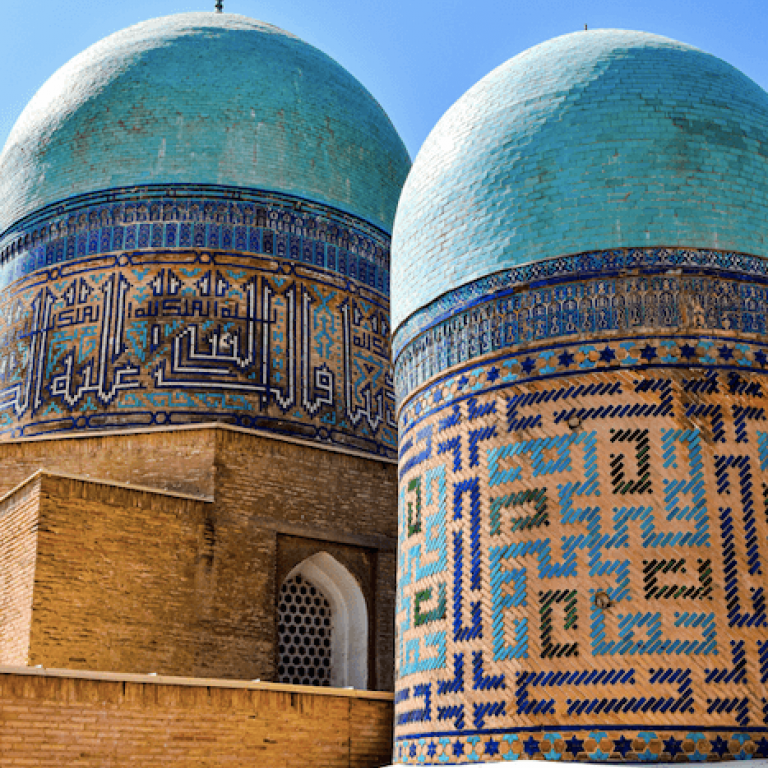 "…But it was not until the fourteenth century that Samarkand took on the appearance we now associate with it – the souring minarets and the domes of glistening turquoise and cobalt blue. Tamerlane's long rein, from 1370 to 1405, was almost entirely taken up by military campaigns, but in the course of conquering most of the known world he never forgot his beloved capital, and always sent back the best artists and craftsmen of the countries he had defeated, together with vast armies of slaves for the manual work.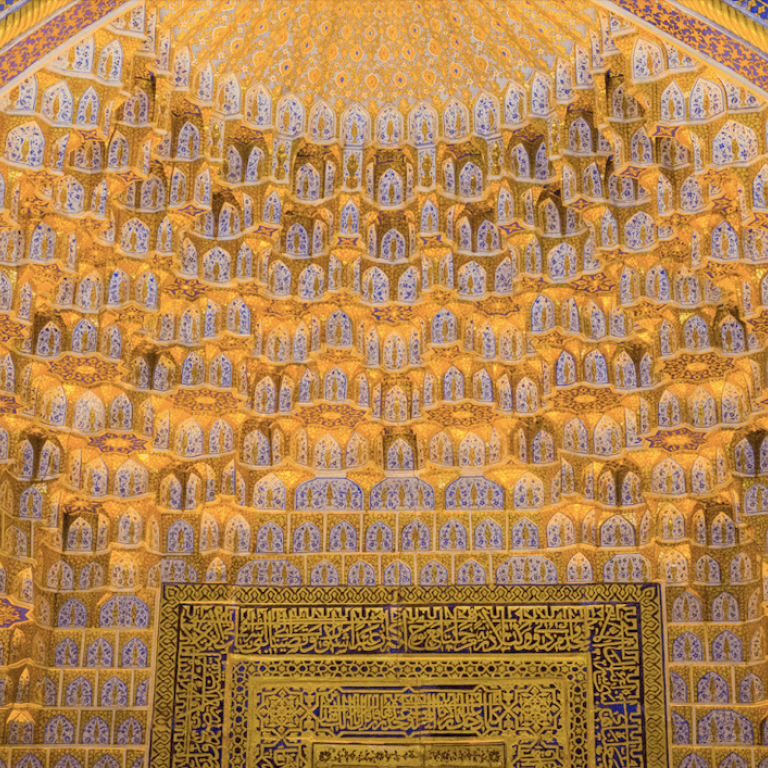 Architects, brick-glaziers, ceramic tile-makers and mosaic-workers flowed in from Baghdad, Damascus, Shiraz, Isfahan and Delhi, while one of Tamerlane's many wives brought cultural influences and skilled craftsmen from her native China. Whenever the Emperor returned from a military expedition he would immediately go and inspect the progress of his latest monument, and if anything displeased him the architects would be publicly be hanged in the marketplace… thus was the Timurid style of architecture born.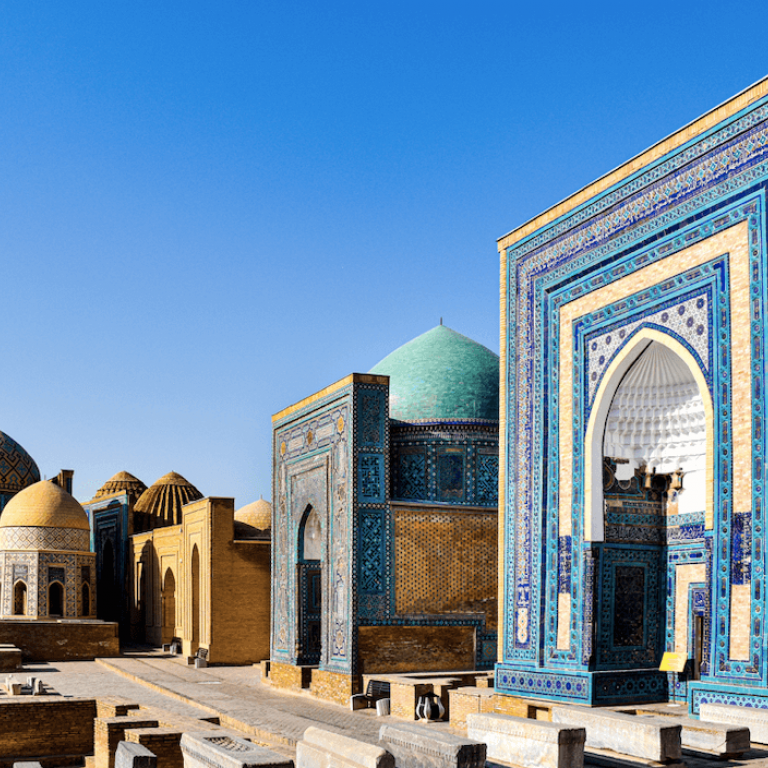 … What made this son of the steppe, of mixed Mongol and Turkish blood, embark on this orgy of building? As the writer Margaret Craig-McKerrow has said: …'It was, perhaps, as compensation for his own ugliness that he created so much beauty around him.' For Tamerlane was one-eyed, crippled in his right leg and arm, and reputedly the ugliest man in Asia. It is said that he once flew into a towering rage after seeing his reflection in a mirror."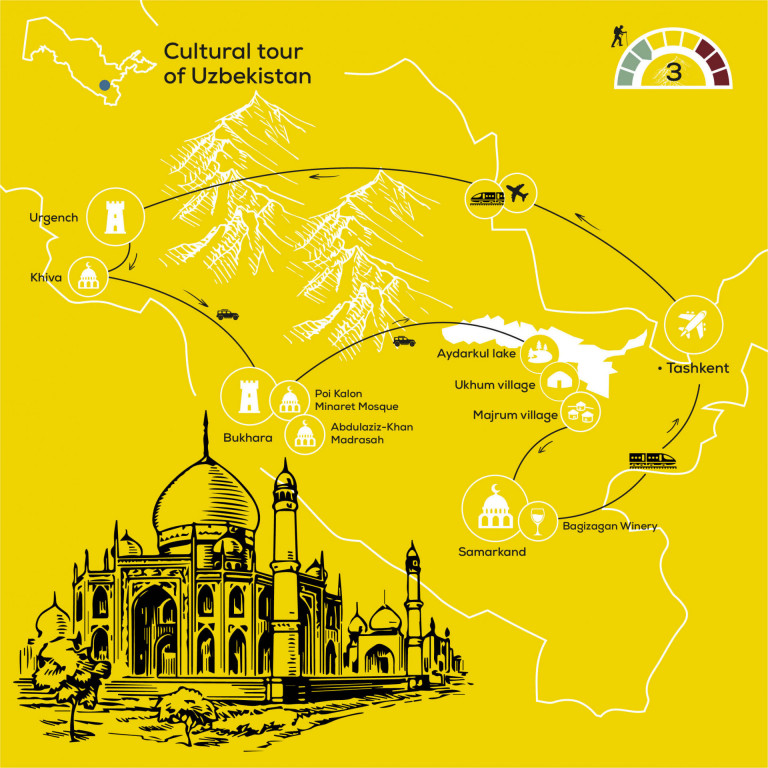 If you would like to see Samarkand for yourself why not join one of our Uzbekistan tours?
The undiscovered Silk Road of Uzbekistan