5-steps for effective Environmental, Social & Governance criteria (ESG) programmes through impact travel
1 - Understand your organisation's environmental and social footprints
2 - Develop ideas and solutions to reduce and offset your environmental impacts and to contribute to social initiatives
3 - Identify and prioritise projects, ideally in more remote and natural settings, in partnership with NGOs/social enterprises
4 - Select top ESG contributors and/or performers in your organisation and take them on a travel experience to support the project on the ground, developing both team building and relationships with the local communities
5 - Ensure the long-term continuity of the projects by maintaining post-travel relations with those on the ground and by communicating the positive impacts to the wider organisation and your clients
Development project examples: https://www.pinwheel.earth/projects
How we can help you achieve your ESG goals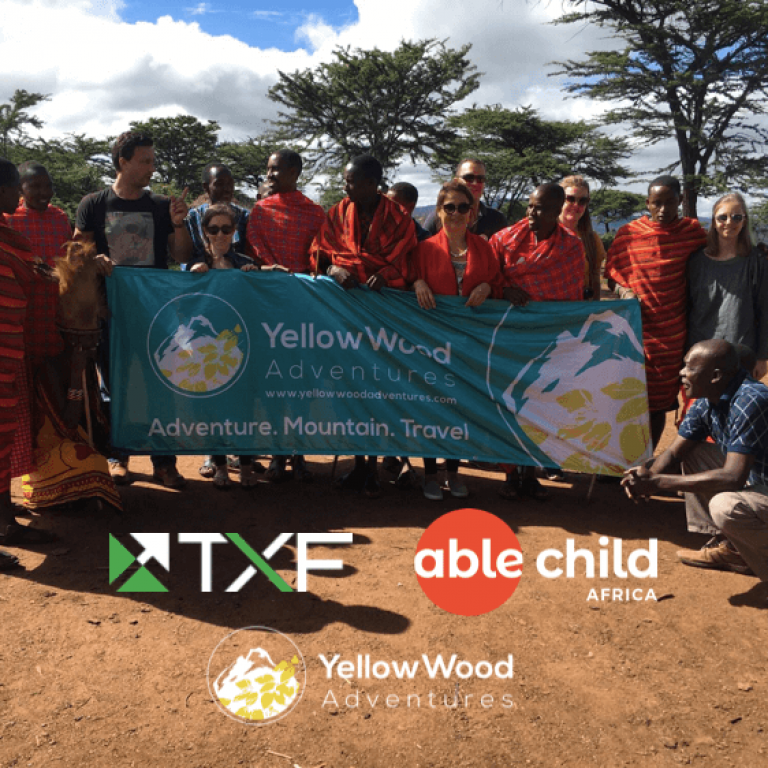 The YellowWood team has extensive experience in the B2B sector and will be delighted to work with your institution and network to create bespoke group events and adventures, in collaboration with local charities and NGOs of your choice.
Please find the following YellowWood CASE STUDY with UK company TXF Media Limited (TXF):
Adventure:
TXF held a conference in Nairobi (which we also have the capacity to organise for you) and then a select group of TXF employees and clients were taken on a team-building safari in the Maasai Mara for four days, viewing the very best wildlife that Africa has to offer, including meeting with the Massai tribe in one of their local villages.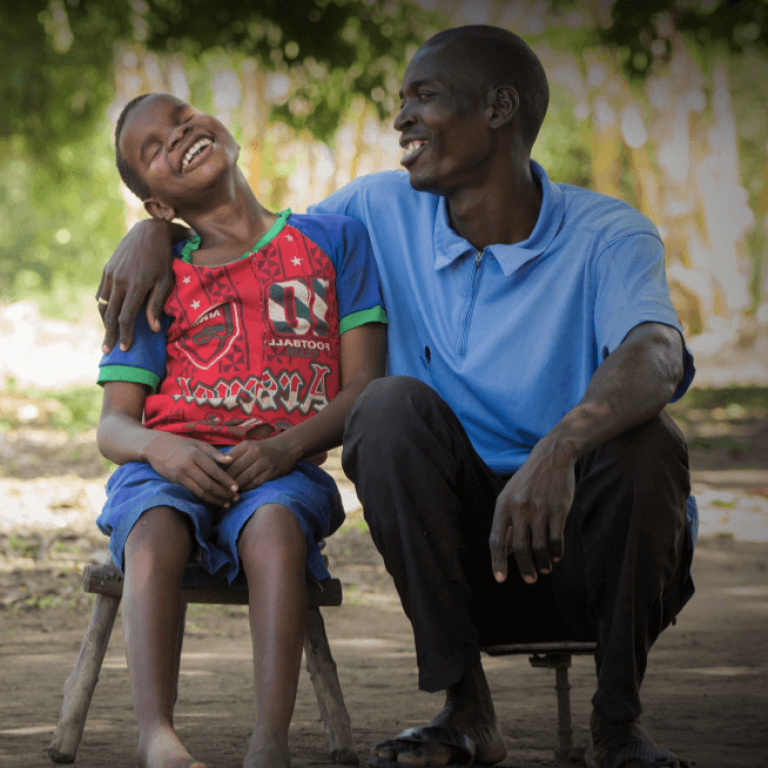 Charity:
The event financially supported the TXF's charity of choice AbleChildAfrica which changes the lives of children with disabilities across Africa. YellowWood also arranged for several of the TXF staff to visit one of AbleChild's children's homes in Nairobi, to meet with some of the children and better understand the amazing work the charity is doing.
Testimonial:
"I was incredibly impressed with the corporate acumen that YellowWood was able to bring to the event project they assisted us with in Kenya for our staff and key clients. The safari trip they ran was an enormous success, and perhaps most importantly the liaison with AbleChildAfrica was intertwined into all aspects.
They made the complex, simple and delivered a fantastic experience to all involved. I would highly recommend their services."
- Daniel Sheriff, CEO, TXF Media Limited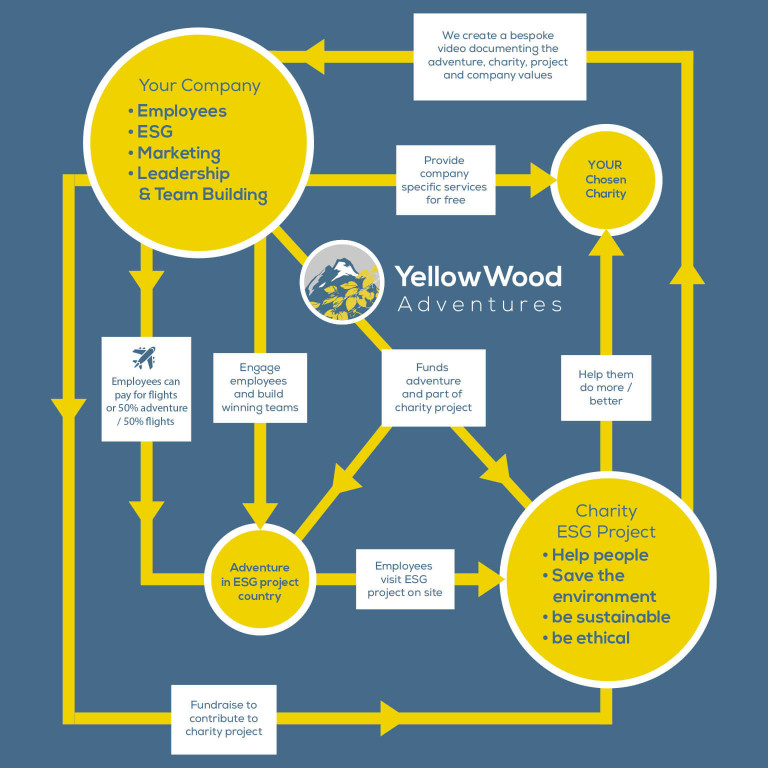 Benefits of ESG travel programmes:
● Improves the natural world and our communities
● Attracts top talent and improves retention
● Attracts clients who are willing to pay more for a socially responsible business
● Involving key clients in CSR activities can lead to lasting relations, growth, referrals and a greater overall impact 
This case study is just one of a number of structures that company adventures can take – and the diagram maps out a few more.
Please contact us to discuss these ideas further.