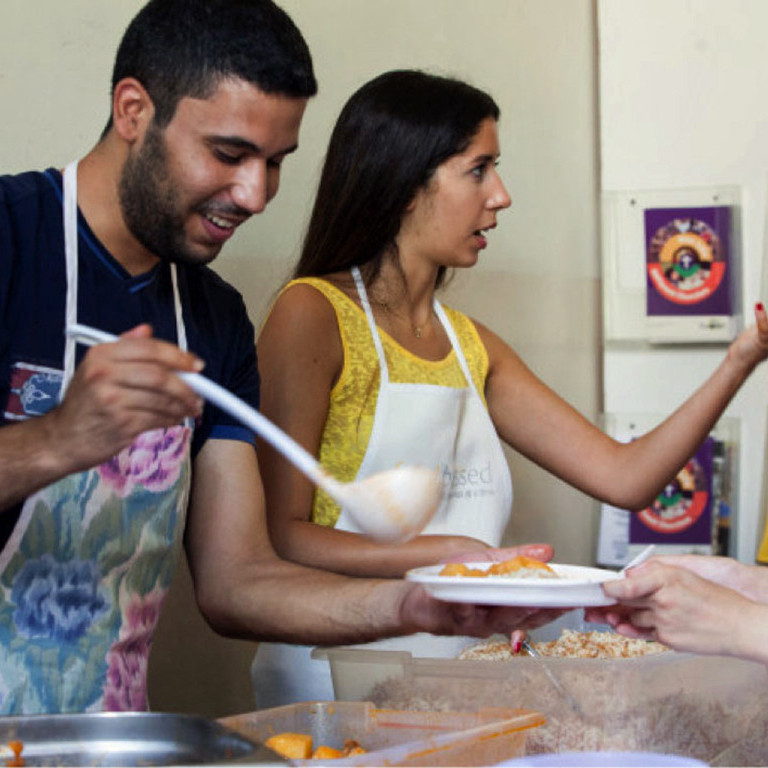 FoodBlessed are a small but well established, local charity, focusing on increasing food security, which encompasses not only access to food, but access to good nutrition. As well as rescuing people from going hungry, FoodBlessed are rescuing fruit and vegetables from going to waste by partnering with local retailers and encouraging them to donate their surplus produce to their food truck instead of throwing it away.  
Having intercepted unwanted food from various shops, restaurants, catering agencies etc, they transform it into wholesome free meals for those in need which are served by their team of volunteers at soup kitchens across Beirut.
They are proud of their services and have invited us as a group to learn about their work, to see how they help those in need of additional food, as well as helping us to learn about better use of food that might otherwise go to waste.  
Depending on the groups wishes, there may be an opportunity to provide some hands on help for a couple of hours with the charity, packaging food parcels, or serving lunches to refugee children.
The visit is entirely optional, but offers a unique opportunity to understand more about the obstacles that face some individuals and communities in Lebanon. It is also a chance for us to reflect on what we can offer, be it a greater level of understanding, empathy and compassion, informing others of the realities that face some people locally, or making a donation of time or money to the FoodBlessed cause.