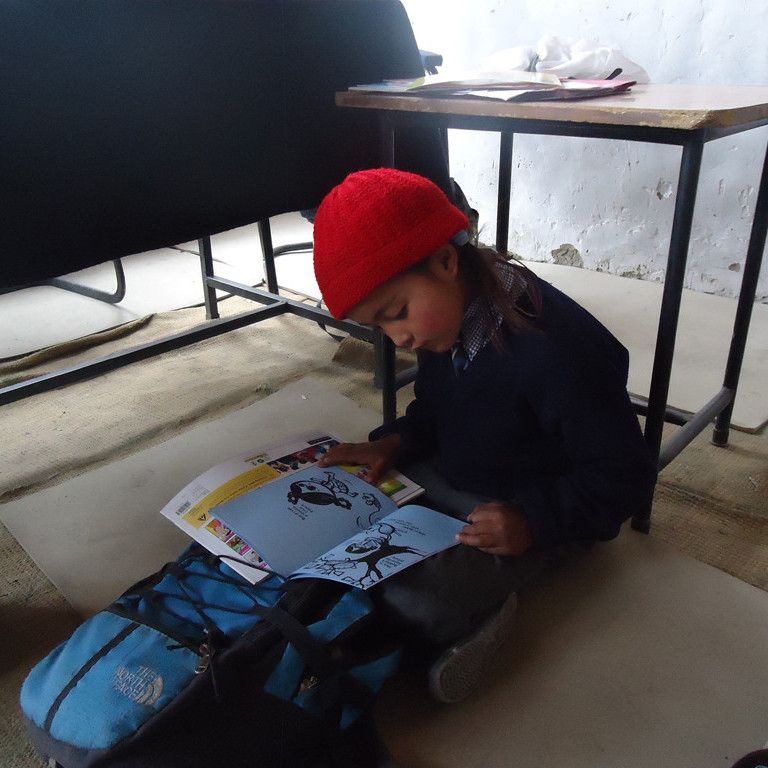 A Not for Profit Organisation, 17000Ft was set up with a focus on improving the lives of people living in very remote villages, in areas that lie isolated and forgotten due to difficulties posed by tough terrain. All too often, young families move away to cities in search of education, leaving a vulnerable demographic in the remote mountain villages and having an effect on the culture and traditions of these areas. 
17000ft's vision is to strengthen rural schools and communities, drive attention to remote villages, and provide opportunities for learning through enriching exchanges with visiting travellers and creating a framework for economic independence through increase tourism spends. It is their strong belief that geography and distance should not prove a barrier to opportunity and growth.
We are invited as a group to learn about the work of the 17000 ft Foundation at their headquarters in Leh, where they will talk to us and show us a video of their work. Children are at school to learn, not for us to spectate, and so we are not visiting a local school during this adventure, but for the opportunity to contribute directly to one of their projects.
The Leh office visit during this adventure is entirely optional, but offers a unique opportunity to understand more about life off the beaten track in Ladakh, and a chance for us to reflect on what we can offer, be it a greater level of understanding, empathy and compassion, informing others of the realities that face young families in remote villages, or making a donation of time or money to the charity.